How can you make your sales pitch and collect orders 24 x 7?
Websites are great but they suck at selling stuff for you. Build landing pages instead.
It's time to establish your presence online with your own sales pages.
Tell your story. Make your offer. Give them reasons to buy from you. Handle their doubts and objections. Accept payments. All in one place.
No one buys anything from your website. It's just a collection about you, your business and what you do.But when you add landing or sales pages to the mix and drive intent based email subscribers to these pages, then magic happens. Like profitable magic.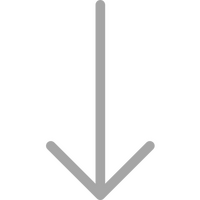 You want to have the right information in one place that's easy for anyone to access anytime, anywhere.
Wouldn't it be nice if you could send your prospective enquiries to just one single location where you'll have all the information available that they'll ever need to make a buying decision 24x7 without you having to handle the phone?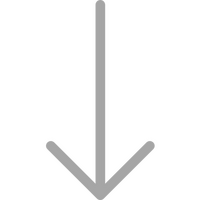 Better still, you'd want to send your visitor to a offer specific page designed solely to turn them from prospects into customers - it's called a sales or landing page :)
Have a distraction free page focussing only on one thing. To convert the sale.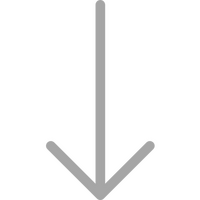 You don't enjoy face to face selling. Or maybe you don't have the time to entertain every single enquiry.
Convert your leads into prospects and prospects into customers without even having to meet them in person. How about having a salesperson that works for you 24 x 7 without needing a vacation or even asking for a raise?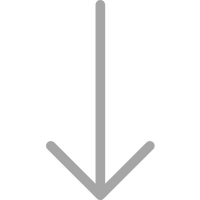 You want to establish trust and authority with your prospects and customers.
Show the world that you are a legitimate and trusted business.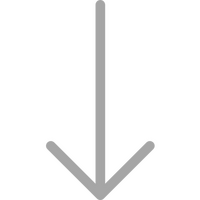 What if you could host your website for as low as US1.90/year? Like this page that you are reading now?
Yes. And it comes with a simple-to-use website builder too. For just USD19.00/year, you'll get to host 10 websites - which you could use as your own personal site or even as landing / sales pages. That's USD1.90 per website per year!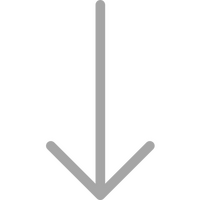 Build your own yourself or have me build it for you in 2 weeks or less.
Time is a critical success factor in business. If you have the time and the necessary skills like design and copywriting, you can learn how to use the system to quickly build and launch your website.Or you can have me do all the heavy lifting for you. Either way, you'll win.
---
What my customers have to say...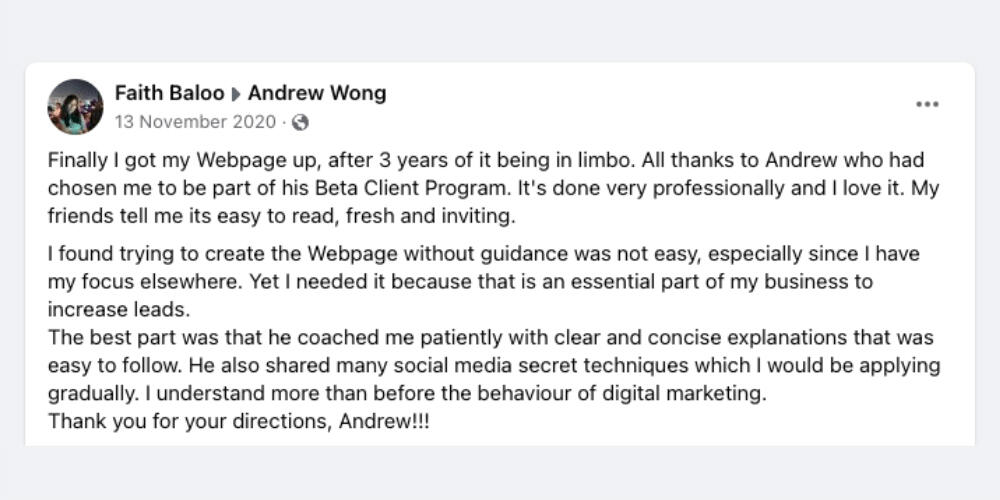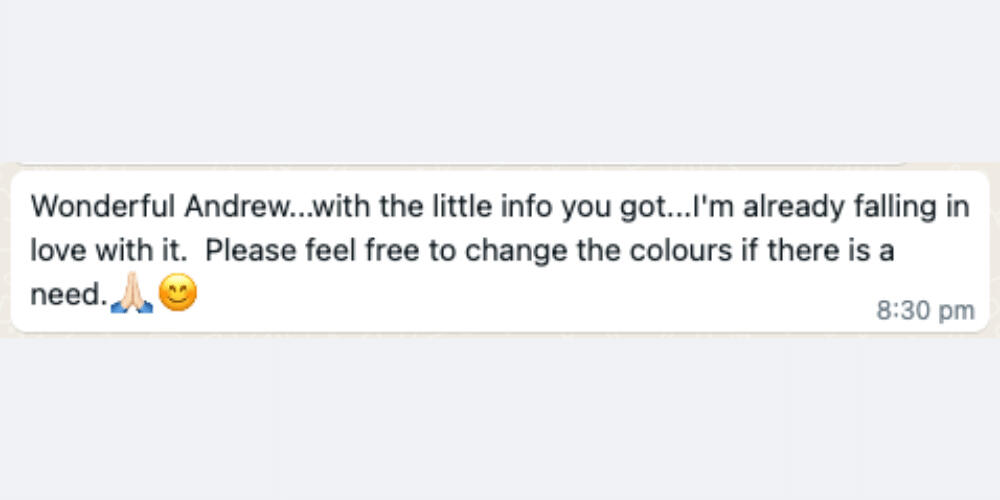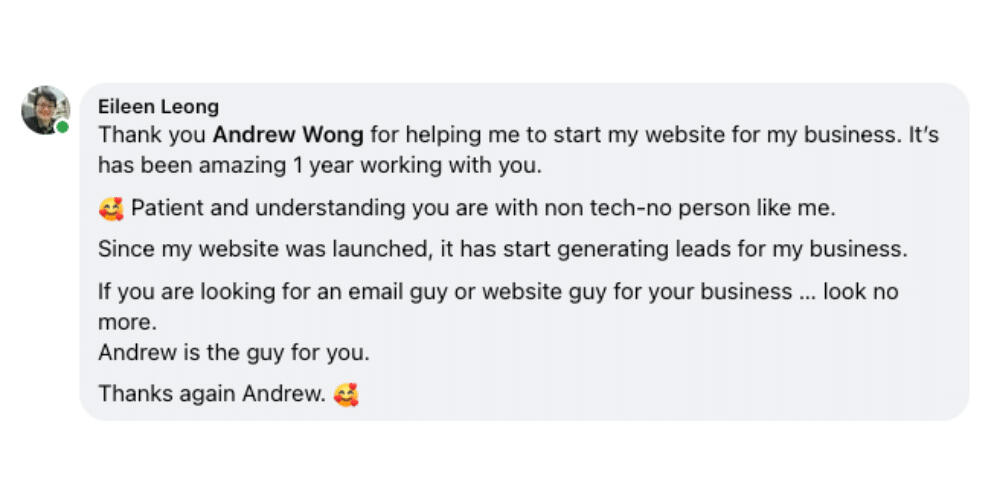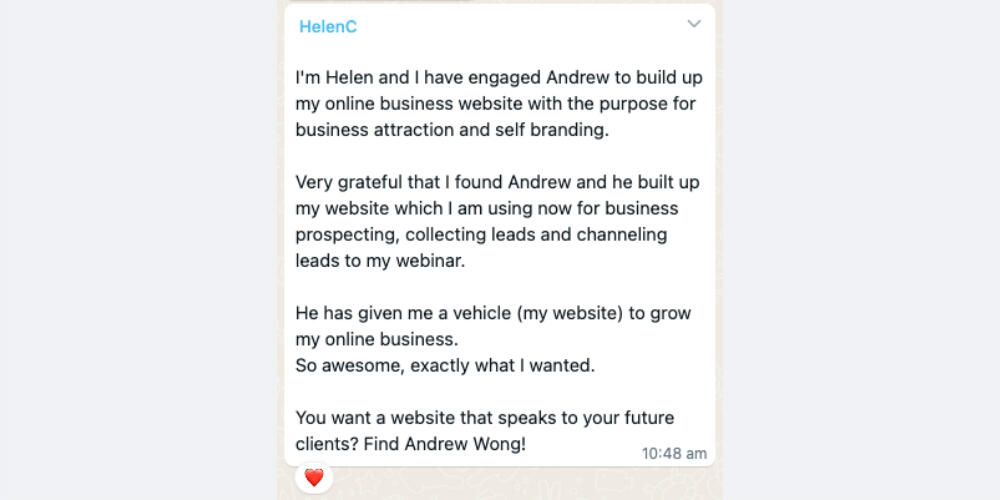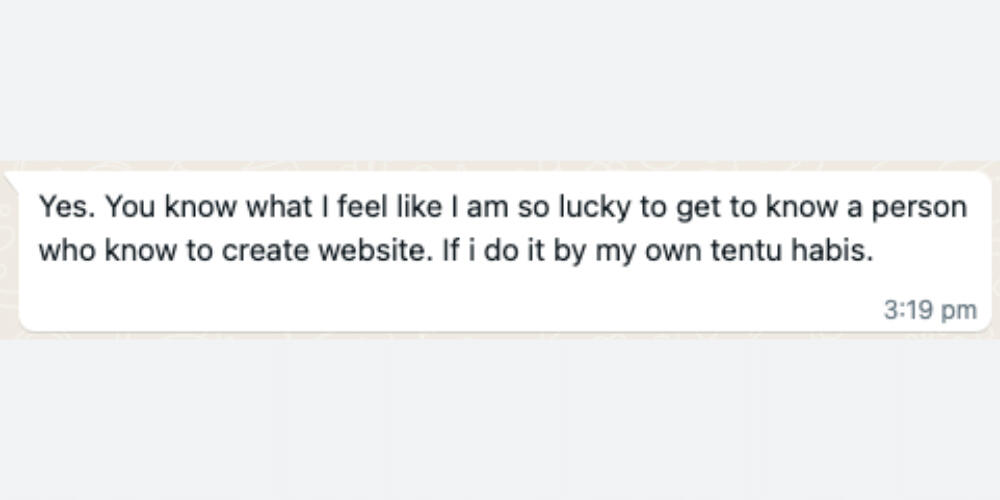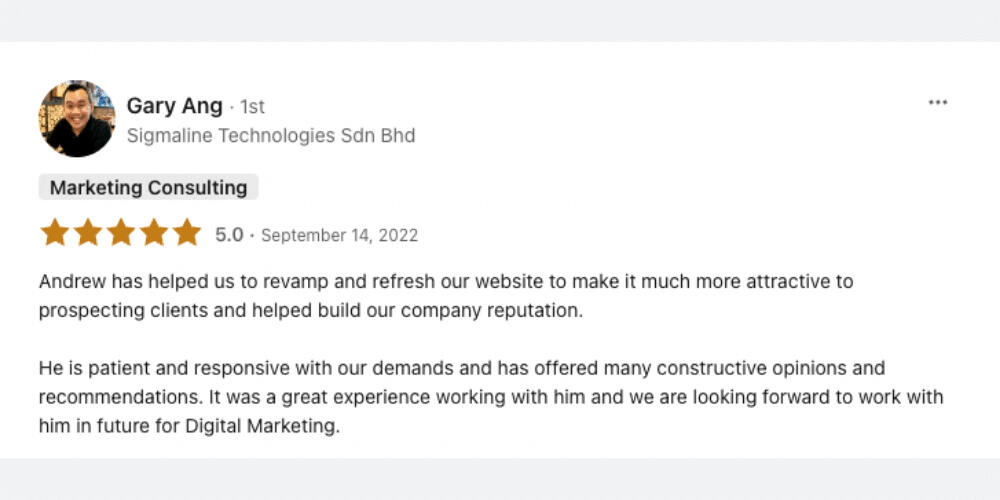 ---
Landing pages built under this program so far...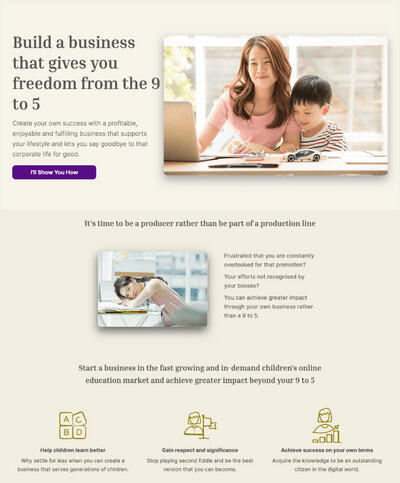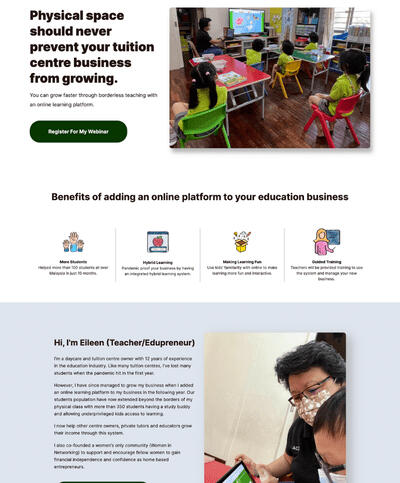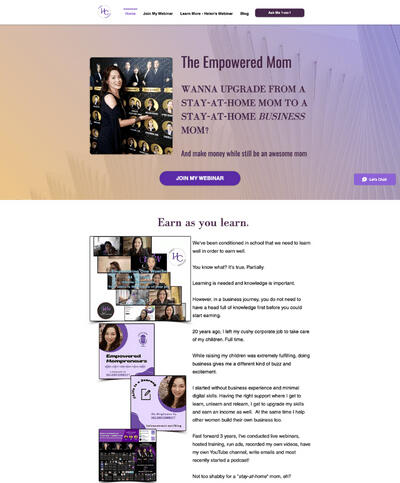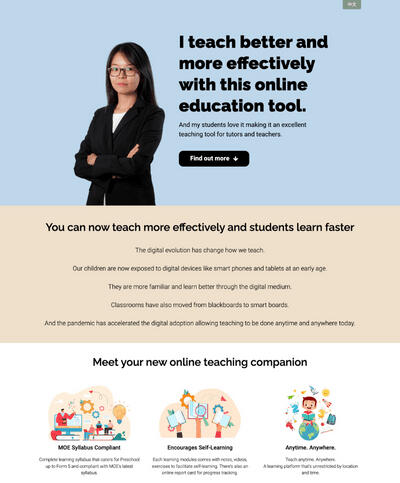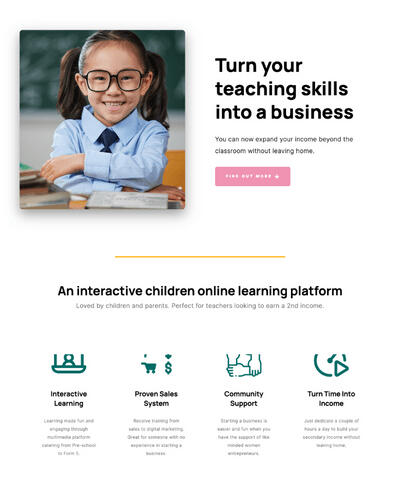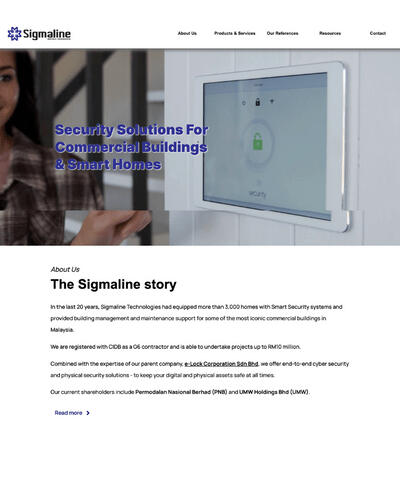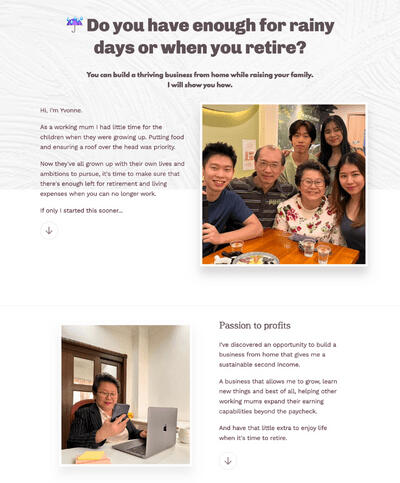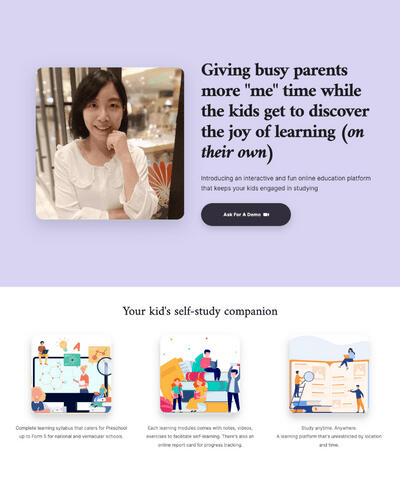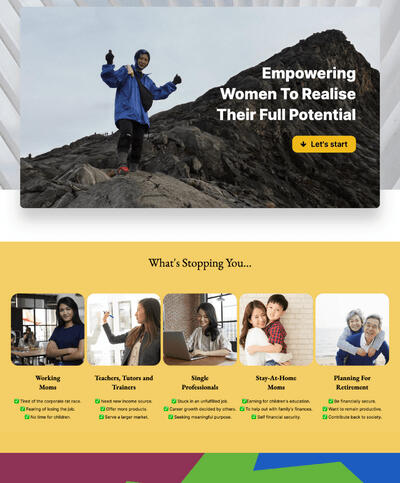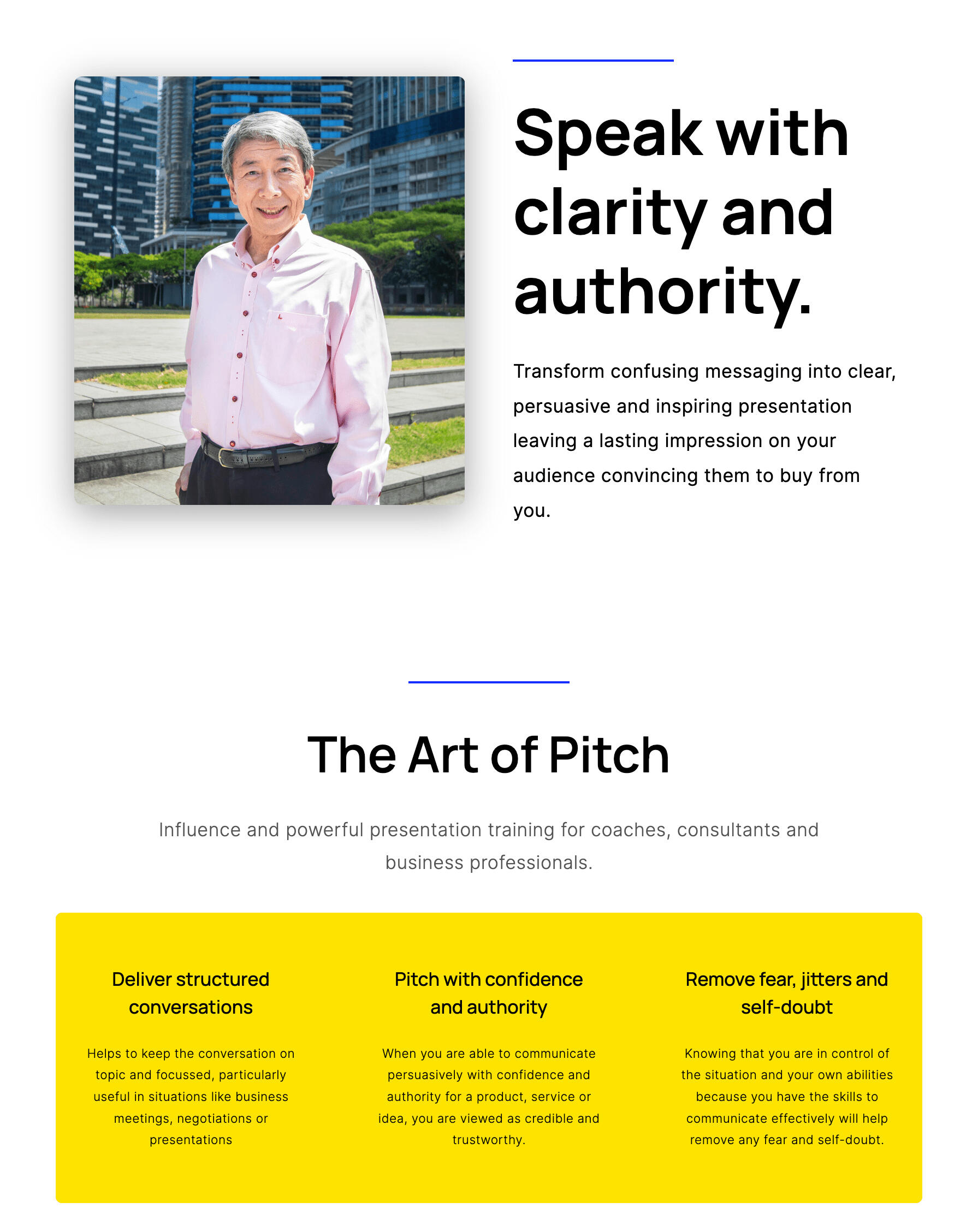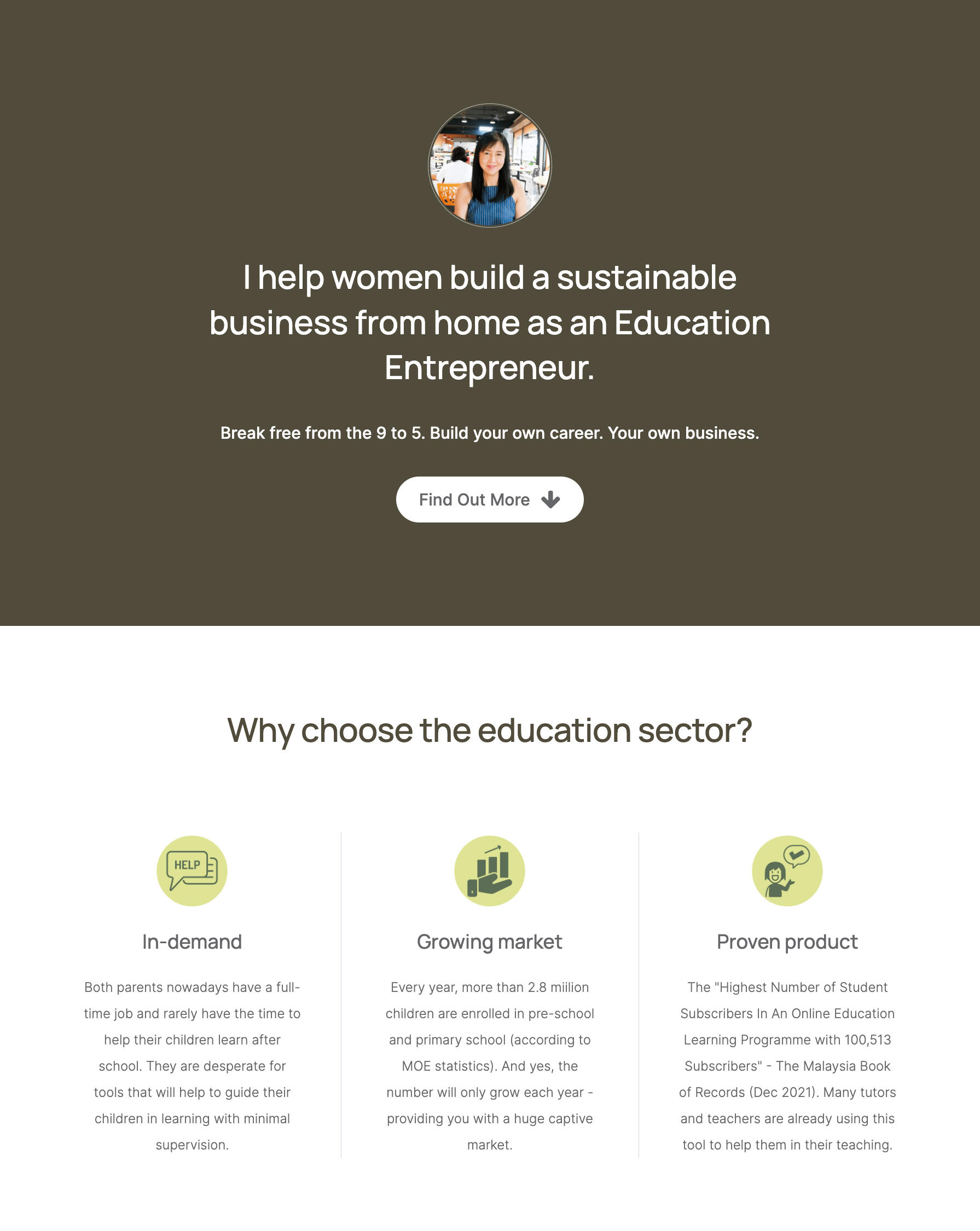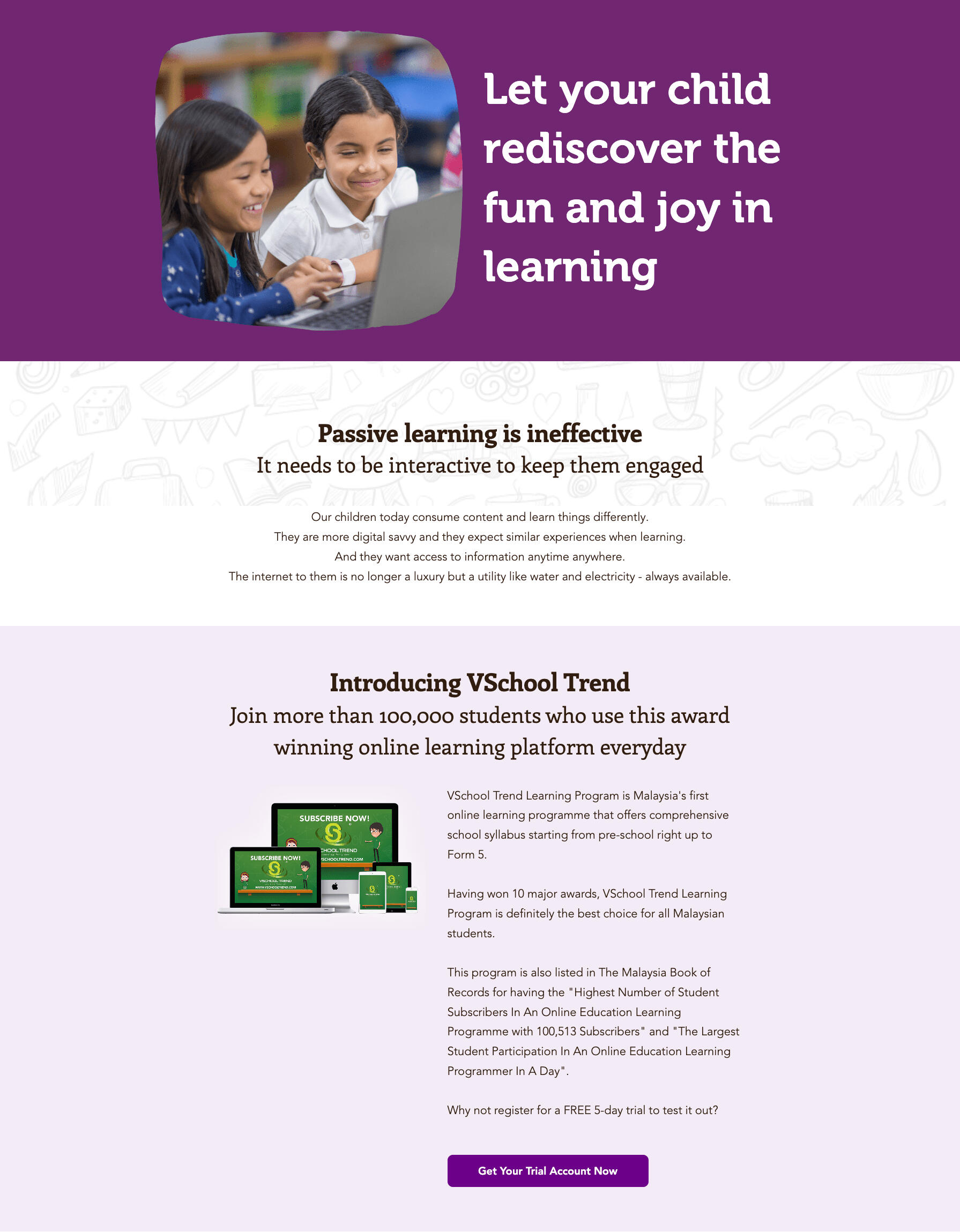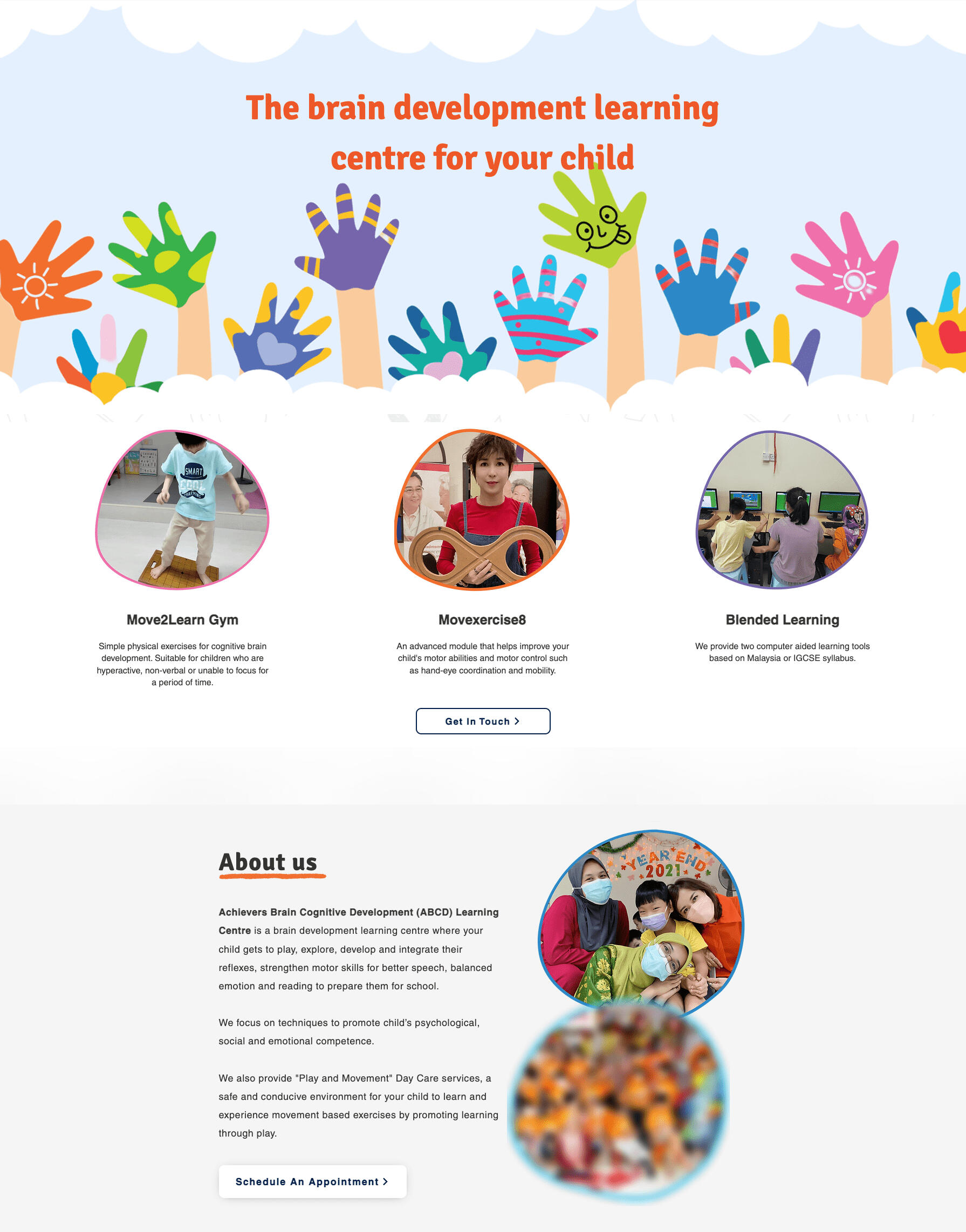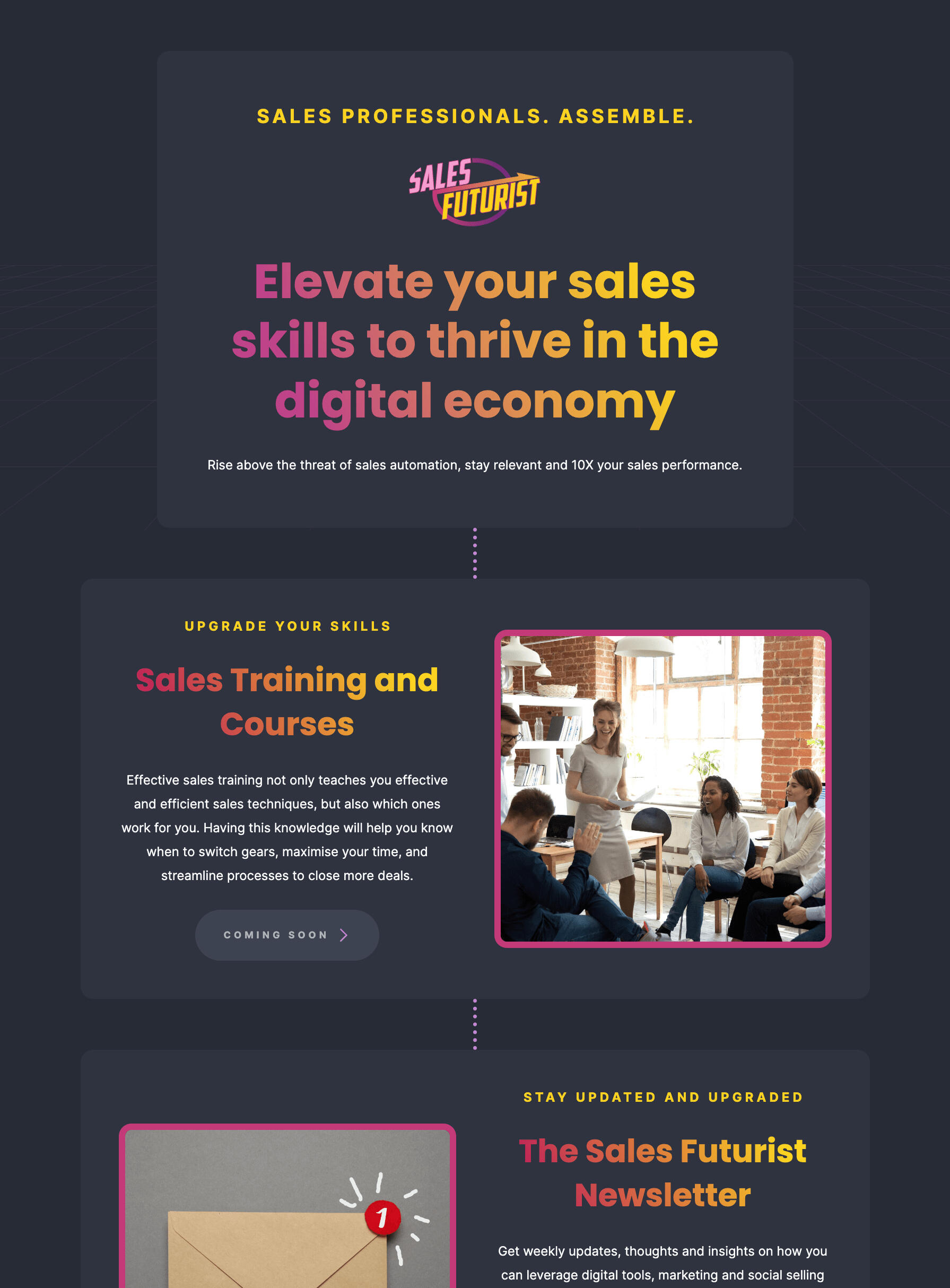 ---
The fastest way to get you online.
Build-For-You
Done-For-You service to build your landing page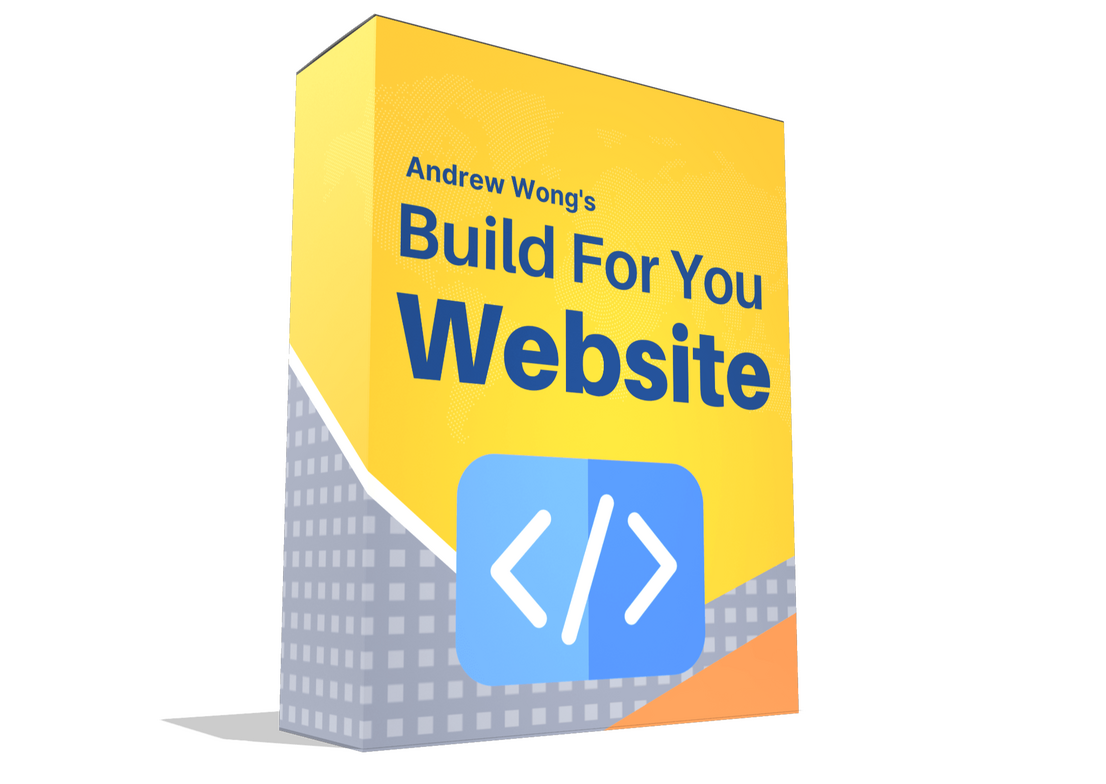 From $597
Website design done-for-you

Write your copy for you

5 x Office Hour Support (1-hour per session)

Configure your domain for you (1 time)

Price is USD.
---
Not sure whether this will work for you?
Why not jump on a call with me and we can brainstorm quickly for 15 mins.
My promise - You are NOT obligated to buy anything and I won't be making any sales pitches (unless you tell me you want to know more).
You may even walk away with some useful tips to get more leads and grow your sales for free.
[IMPORTANT] A couple of things that you need to know about this service:
The fees for the Done-For-You service is a one time fee unless stated otherwise.

The Done-For-You service covers only the design, development and publication for ONE landing page in the English language.

Your domain name must be purchased from Google Domains for ease of management and if your domain name is already hosted by another provider, you agree to migrate the domain name to Google Domains at your own cost.

Once the landing page is handed over to you, you will be fully responsible to maintain the contents of the website.

The office hours calls are to be utilised within 6 months from the date the website has gone LIVE and shall be forfeited if not used.

In the event you need additional office hours support to help you with making changes to the website, you can purchase each additional hour at USD50. The number of hours needed for a particular change will be advised by me upon assessment of the required change.

The minimum Carrd plan required for this project is Pro Standard and at the time publication, the annual subscription is USD19.00/year and subjected to change by Carrd.

I will not be responsible for any downtime that may occur to your landing page as the infrastructure is owned and operated by Carrd and Google respectively.

You also agree that you will participate whole heartedly by filling up the Website Communication Framework questionnaire to facilitate in developing the landing page.

You acknowledge that by undertaking this landing page initiative, you are committed to pay on an annual basis the following: 1-Domain name fees for your domain to Google Domains. 2-Annual subscription to carrd.co for the use of it's website builder and to host your website (price is subject to change by carrd.co).

By proceeding to purchase the plan, you hereby agree to the terms and conditions set out in items 1 to 11 above.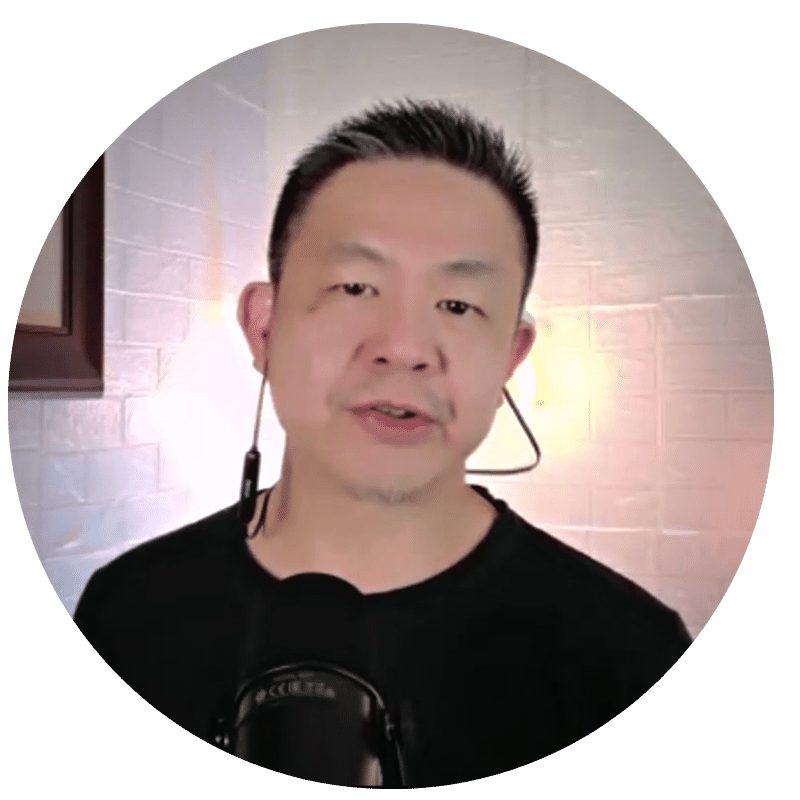 About Andrew Wong
I'm better known as The Email Guy. But during my engagement with my clients, I've noticed that some of them did not have a mechanism to convert their prospects into clients or to grow their email list.Yes, the missing piece was a landing page.That's why I started a service to help them get online quickly without having to code, design and even write copy for their landing pages.With the experience of helping clients like AirAsia, CIMB Merchant Bank, Petronas, UOB Bank and even the Brunei State Government build their website, I can help you too.
Intakes for the Build For You Website Program is now closed.
It will be re-opened in during the next WIN Learning Series Training in September.